LES GETS Ski Rental - SKI PRO SHOP Ski Hire - Up to 50% discount - BY DESIRE SPORT
SKI PRO SHOP - LES GETS - HOME
LES GETS Ski Rental - SKI PRO SHOP - DESIRE SPORT Ski Hire : book your ski and snowboard equipment online ! You will have the best prices : up to 50% off on your equipment.
HOME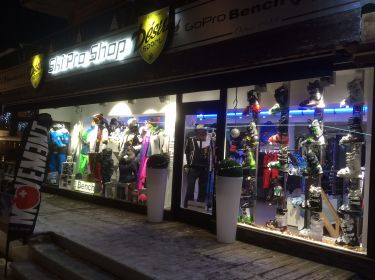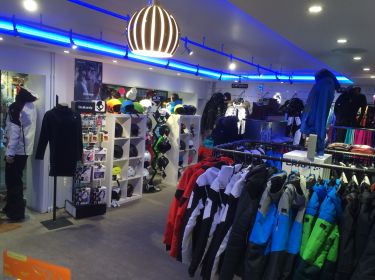 SKI PRO SHOP - DÉSIRÉ SPORT : A FAMILY STORY AND A SKI TRADITION
Ski Pro Shop - Désiré Sports is managed by Fanny and Cédric, the grandson of Désiré. Far away from "the ski supermarkets", Ski Pro Shop - Désiré Sports offers a ski rental with a human dimension, where friendliness and welcome are the first values.

WHY CHOOSE SKI PRO SHOP -DESIRE SPORT ?
For it's friendly welcome… Come and you will see !
For it's know-how, experience and innovation since 1946
For the ski slopes, ski lift (50 meters) proximity and others. Désiré Sport is right in the center of the village.
For the good quality equipment which is maintained and adjusted for the security of each member of the family.
For the free lockers !
For the large choice of equipment and services.
For the small prices for the whole family and the reductions on booking online.
For the clothing and accessories store.
For the photo service and the digital print service.

By booking online, you can win up to 50% discount on your ski and snowboard hire.

See you soon in LES GETS,
SKI PRO SHOP team
DESIRE SPORT - SKI PRO SHOP: YOUR STORE OF SKI HIRING IN THE STATION OF GETS
Our Boutique Désiré Sport is ideally located in the center of Les Gets resort. Our professional team will advise you at the best for your ski and snowboard rental.

YOUR SKI RENTAL IN GETS - LES PORTES DU SOLEIL
For your reservation of ski and snowboard equipment in Gets at the foot of the Portes du Soleil, our DESIRE SPORT - SKI PRO SHOP will offer you the best rates of the resort. So do not hesitate, book your skis or snowboard at GETS online at discount prices !!!

THE STATION OF GETS
Located between Lake Geneva and Mont Blanc and an integral part of the French-Swiss Portes du Soleil ski resort, Les Gets ski resort is a charming village with typical Savoyard architecture, a true Eldorado for lovers of the mountains, Authenticity and well-being. In winter, access to the ski lifts is easy and immediate. It is therefore skis to the feet that one goes in the discovery of the 120 kilometers of tracks of the skiing area of Gets, between spruces and mountain pastures. On both sides of the village, there are 2 slopes, the Chavannes and the Mont Chéry. Of a great technical diversity, these two playgrounds are perfectly adapted to the good skiers as well as the beginners. Respect for traditions, warm welcome and quality services are the main preoccupations so that everyone keeps his stay a unique, unforgettable memory.

THE SKI AREA OF THE DOORS OF THE SUN
Les Portes du Soleil is one of the largest ski areas in the world. The resorts of the domain of Portes du Soleil are among the largest ski resorts in the Haute Savoie: 12 ski resorts linked between France and Switzerland. Located in the heart of the Alps, between Lake Geneva and Mont Blanc, the large ski area benefits from an exceptional snowfall with a cumulative snowfall of 7.83 m per year! In winter, the Portes du Soleil cumulate no fewer than 286 runs including 32 black, 101 red, 119 blue, 34 green. There are also 196 ski lifts, 30 snowparks / boardercross / ski-cross, all distributed in 8 ski resorts in France and 4 ski resorts in Switzerland. All lovers of skiing, more or less experienced will be able to enjoy between powder and ski bar on the slopes of the domain.

A RENTAL PARK COMPOSED OF THE LARGEST BRANDS OF SKI AND SNOWBOARD
We offer you the biggest brands for your ski and snowboard rental such as:
SALOMON: The american brand of the Amer Sports group has diversified by introducing trail running a decade ago, a sector that today allows Salomon not to be solely linked to winter. Salomon offers products in every niche, with a complete offer: skis, bindings, shoes, skiwear, helmet, mask ...
HEAD: Head offers skis in all segments, often with complex technologies like the Kers on alpine skis. Head also offers ski boots.
MOVEMENT: The Swiss brand wrote its history mainly in powder skis and hiking, without ever describing itself as an exclusive or new-school brand. Movement, originally known for its peached skis, now offers versatile products as well as a short range of shoes.
DYNASTAR: The brand Chamoniarde offers a wide range of skis for all public, with skis specially created for women where Dynastar excels at all times. Dynastar is linked to Lange, another brand of the group.
VOLKL: The German brand, taken over by the Jarden group (K2, Marker ...), keeps intact its capacity for innovation and perfectly sticks with the idyllic image of a Germany working hard and well. Present on all segments, Völkl imposes a remarkable skiability with who never forget to ski.
ADVANTAGES SKI PRO SHOP

Discounts up to 50%
Book online and get up to 50% discount on your ski rental.

The 7th day is free!
Don't hesitate to come and hire your equipment on Saturday morning or to have an extra day's skiing: the 7th day is FREE!

Families and groups discount
Up to 5% discount on the total amount of your booking.

Free car park
Parking in front of the store to load your skis without effort.

Free ski storage
Free storage for rented equipement (skis & boots).

Ski or snowboard?
With the Multi-Glides option, you change when you want!

Chalet - Hotel delivery
Your equipment can be delivered into your chalet or your hotel before you arrive... Be the first on the slopes !

Helpline
A counselor is available at any time on the phone to guide you and advise you.


Secure Payment
Information? Contact us...
0450797290
DÉSIRÉ SPORT
516 rue du centre
74260 LES GETS